Partnerships
Explore Opportunities To Work With An Experienced Marketer And Athlete
As a former touring professional golfer who relied heavily on sponsorship to supplement his expenses, Dave knows how hard it is to provide value back to investors. That's why he's now offering a real return to his partners in the form of experienced and proven marketing strategies and deliverables.
How A Partnership Could Look with Dave?
Facilitation of Marketing Works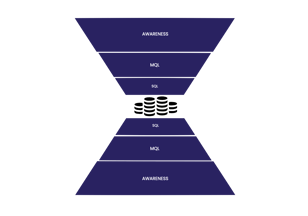 Traditional and ABM Strategies
Combine elements of traditional "Top of Funnel" marketing with modern Account Based Marketing (ABM) tactics to convert opportunities and move your customers closer to a sale.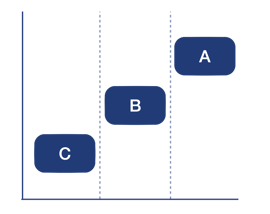 Sales Enablement Methods
Leverage your marketing systems to empower your sales teams, and create materials that will be harnessed
across your organization.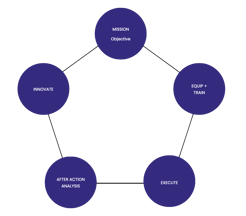 Business Development Tactics
Package everything together with a business development mindset, and use Dave's 5-Star BD Framework to ensure your marketing system is set up for success.
Additional Partnership Opportunities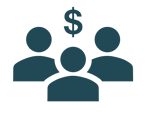 Contra Reciprocal of Service
As Dave's entrepreneurial business begins to grow, he's going to need the help of companies that not only see the value in his story and network, but could also assist his company from the actual services that you provide. Dave would be open for trading services and promoting the relationship recognizing the benefits that your company brings to his start-up venture. Do you have something that could help Dave's business succeed? If so, he will document how the partnership makes both businesses stronger (potentially in the form of video), and advertise your services to his network. Plus, you'd be able to use his story as a tangible real-world example of how your business influences start-up ventures like Dave's. Here's your chance to showcase what you do as a business, and have Dave create the marketing materials you need to get that message out in the market.

Custom Content Creation
Focusing on Dave's unique journey through athletics and business, go to market with a custom campaign that's built recognizing your organizational needs. Do your brand characteristics align with Dave's, or do you have an interest in targeting a particular market where Dave's story would resonate? Think of this option as a creative, yet traditional sponsorship route, which could include the use of Dave's image or likeness in a targeted advertisement about your business. Additionally, Dave will be creating a tremendous amount of content via his own marketing processes and ABM strategies- explore options like awareness on apparel or sponsorship of his content plan. Do you have an event where you'd like a public speaker to detail their journey and how it aligns with your venture? The options here are limitless, as this is really an opportunity to get truly creative and work best with Dave.
What Could We Do To Get Started? Let's Create Video Content!
Explanation of Products and Services

Video is an incredible tool to simplify complexities and create engagement with your target audience.

Customer Testimonials

Create a visual story of the successes you've gleaned and use that collateral in all aspects of your sales funnel.

Live Broadcasts

Live Broadcasts on social media are an excellent way of breaking the "webinar clutter". Easily engage your current followers and network with thought leadership and intriguing conversation.
Contact Dave Today
Reach out to Dave to find new ways to partner and grow your business.